Well, it is STILL snowing here! We have not been in school for a week and a half. Now, before you start laughing/making fun of us in the south, I have to tell you there is just one front after another dumping snow and ice on us! Since we are going on to snow day #7, I decided to get to work on a Dr. Seuss packet for "Read Across America Week." It features some crafts, glyphs (one of my very favorites), vowel discrimination, and basic addition! You can get the packet
here
.
For "Read Across America Week," all the classrooms are decorating their doors, and at the end of the week, we are going to walk around the school with our classes and look at all the doors. My class chose to decorate our door like the cover of Interrupting Chicken by: David Ezra Stein.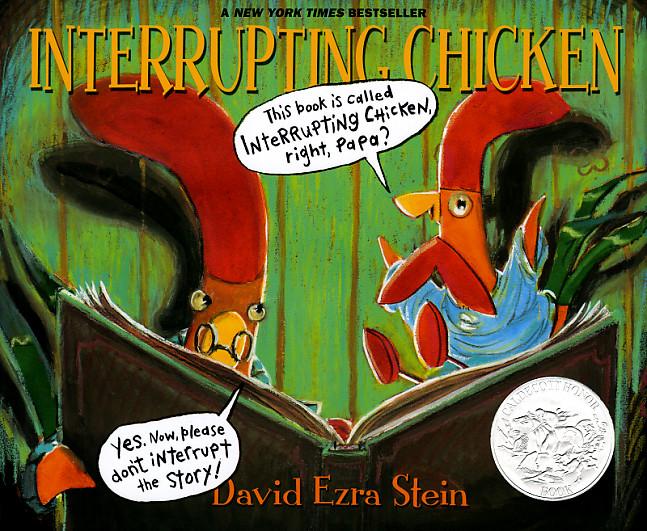 This book is HILARIOUS! It is the favorite book in our classroom! When I need the children to stop interrupting (Kindergarten? I know...shocker), I tell them they do not need to be interrupting chickens!
Hopefully, I will get to return to my classroom and my kiddos soon! I miss them terribly! However, I love not having to wear real pants!